Products
We offer a wide range of equipment from all major manufacturers including; Toshiba, Mitsubishi Electric, Mitsubishi MHI, Daikin, Hitachi, Sanyo, Samsung, Fujitsu, Airdale, Panasonic, Qualitair and others. We do not supply or recommend any DIY store type of products. All the air conditioning equipment that we do supply is covered by a minimum 3 year manufacturer's warranty and 12 months free routine service.
Applications
VRF, VRV, Multi systems, triple twin or single split type systems, beer cellar coolers, heat pumps, heat recovery, air conditioning, refrigeration and ventilation.
SANYO

Last year SANYO Air Conditioners celebrated its 50 years in the air conditioning industry. We have earned a reputation as a technical pioneer with several 'world firsts'. In the 1980's SANYO developed the first gas driven VRF systems and in 1989 it introduced the first 3-pipe VRF system and this together with our continuous programme of research and development, has ensured that SANYO's products remain at the very forefront of innovation.
FUJITSU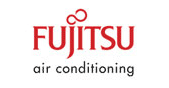 The FUJITSU GENERAL air-conditioning units and systems provide a comfortable living and room temperature all year-round – and it is environmentally friendly, energy efficient and cost-saving.
DAIKIN

Daikin has won several design awards for its stylish indoor units. We offer a wide range of wall mounted, floor standing and concealed ceiling units to suit any interior. The units are almost unnoticed in operation, maintaining the perfect living conditions.
MITSUBISHI

Founded in 1921, the company known today as Mitsubishi Electric, quickly rose to the forefront of the air conditioning industry - a position we still enjoy today.  With almost 100 years of experience in providing reliable, high-quality products to both corporate clients and general consumers all over the world.
TOSHIBA

For the last thirty years Toshiba has studied, designed and innovated for the air conditioning market, a sector that is very competitive. For Toshiba quality is always a priority. Today and real difference between us and other air conditioner manufacturers.
Daikin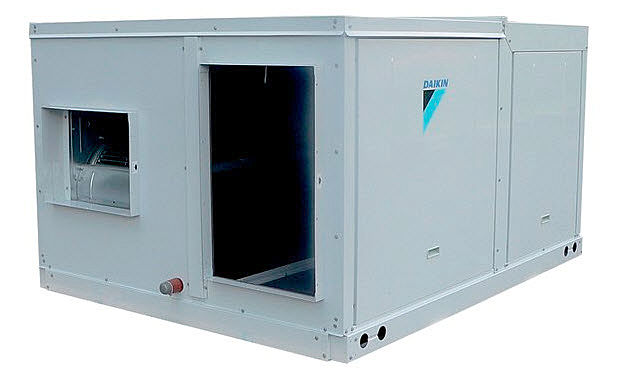 Daikin Roof Units
Daikin Europe has introduced a range of packaged roof-top air-conditioning units for applications such as supermarkets, warehouses, factories, hotel lobbies, cinemas, restaurants etc.
Toshiba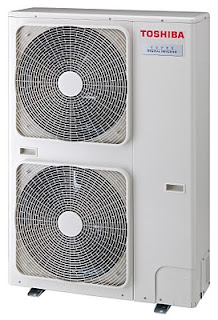 Digital Inverter Heat Pump

• High EER, low annual power consumption
• High-ceiling temperature sensor control
• Built-in lift pump incorporated
• Infra-red control option
• Turbo fan for improved air throw
Sanyo


SANYO 4 Way Air Handler

SANYO 4 Way Air Handler offers the utmost in versatility in solving your cooling and heating needs.
Fujitsu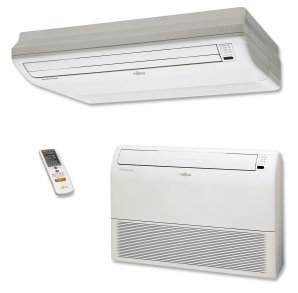 Fujitsu ABYF14

Fujitsu ABYF14 universal floor ceiling multi type indoor unit. 4kw Multi Split Universal Floor Ceiling Heatpump Air Conditioning System - R410A
Mitsubishi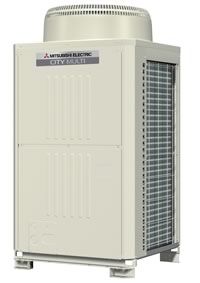 City Multi YJM
The new City Multi YJM Replace units join the existing splits Replace line up to offer one of the widest and most efficient replacement model ranges available on the market.